The Mirvac Music Scholarship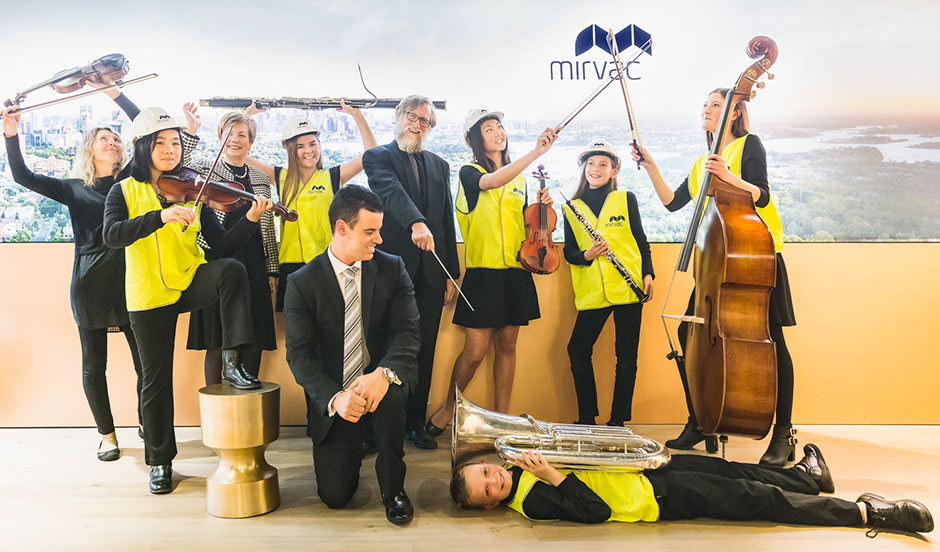 Mirvac is extremely proud to announce the signing of a sponsorship agreement with the Lane Cove Youth Orchestra. Our sponsorship will allow the Orchestra to re-introduce scholarship funding, ensuring young people with talent and a passion for music are given every opportunity to achieve their hopes and dreams.
Mirvac's latest development in the lower north shore, St Leonards Square, is due for completion in 2019. Development Director Adrian Checchin said the Mirvac Music Scholarship was indicative of Mirvac's commitment to giving back.
"We aim to make a lasting difference through the work that we do and also the contribution we make in other ways to local communities. The Lane Cove Youth Orchestra nurtures creativity and talent, something we strongly believe in. We have made a point of including music facilities at St Leonards Square and perhaps in the future one of our young residents will find themselves playing alongside the incredibly talented members of the Lane Cove Youth Orchestra."